YOUR COMPLETE CONTRACTOR PROVIDER
Flooring
New flooring installations or dustless hardwood flooring refinishing, we can handle your flooring no matter if it's a large or small project or an insurance claim. Our service includes: hardwoods (nail downs, glue down, pre-finish, unfinished), laminate, ceramic/porcelain tile
Exterior Wood Trim & Siding
Proper preparation of wood surfaces is vital to insure the best paint adhesion and provide you with a beautiful, long lasting finish to your home. Various types of wood require different kinds of preparation. In general, wood products require re-caulking. On previously painted wood surfaces, hand scraping is necessary in order to remove all loose paint before painting. In addition, the surface must be re-caulked and exposed, and all bare wood must be primed.
Hardi Siding
What many people love most about hardi board siding is how versatile it is. In addition to being strong enough to withstand the majority of the elements, hardi board material can mimic the appearance and texture of wood, leaving a beautiful finish. We highly recommended priming all newly installed unprimed hardi siding. Our primers are specially formulated to be applied to fiber cement siding, such as hardie siding. 
Drywall/Sheetrock Repair & Installation
 We specialize in drywall repairs and damage caused by renovations and small installations. We do ceiling repairs, wall repairs or overlay with drywall for a brand-new look.

 Whether you need a single piece of Sheetrock installed or a whole room, Chris' Painting & Remodeling can meet your needs with fast, reliable, quality service.
 
Sheetrock Installation.

Patchwork due to damage or plumbing and electrical additions.

Water damage repair.

Painting preparation.
                                                      Master Tile Contractor
We pride ourselves for the attention to detail when it comes to installing tile. Chris's Painting & Remodeling team members are highly skilled with installing tile in bathroom, kitchen, or where ever it is needed.

You might be able to find the cheapest tile contractor in the area, but that is only going to give you the worse tile job in the area. Let our professionals give you the project that you are proud to show your friends and family. 
Pressure Washing

Pressure washing your home is one of the quickest ways to revive the look of your home, your driveway, sidewalks, or decks. Pressure washing your home safely removes dirt build up and excessive pollen deposits from your home. A thorough cleaning of your home helps prepare the way and provide you with a smooth and debris free surface to paint. Any remaining peeling paint will be scraped prior to painting. Our Pressuring washing services does a great job of restoring the look of sidewalks, driveways and brick.
 
Wood Decking & Fence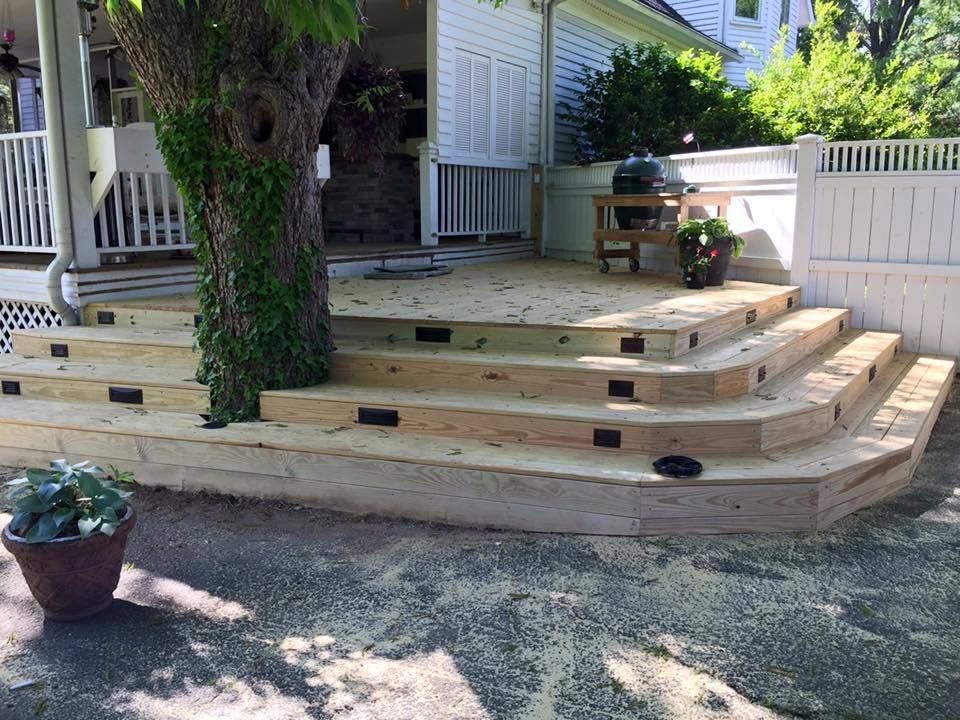 Wood decks and fences are generally constructed of treated lumber. They are most often stained with a semi-transparent oil stain on the deck floor, post, rails, and fence. This material is designed to add color and provide protection by penetrating the wood surface and leaving a wood preservative inside.

The most common problem with deck finishes is on deck floors. Solid stains or paints almost always begin to fail quickly due to extremes of water, sun, and traffic. If your deck is new, we strongly recommend using a semi-transparent stain specifically designed for decks. If your deck has been previously painted or stained with a solid body stain that has begun to fade, it can be repainted or re-stained in the same manner. We recommend the same specifications and products for fences. 

                                     Banister Service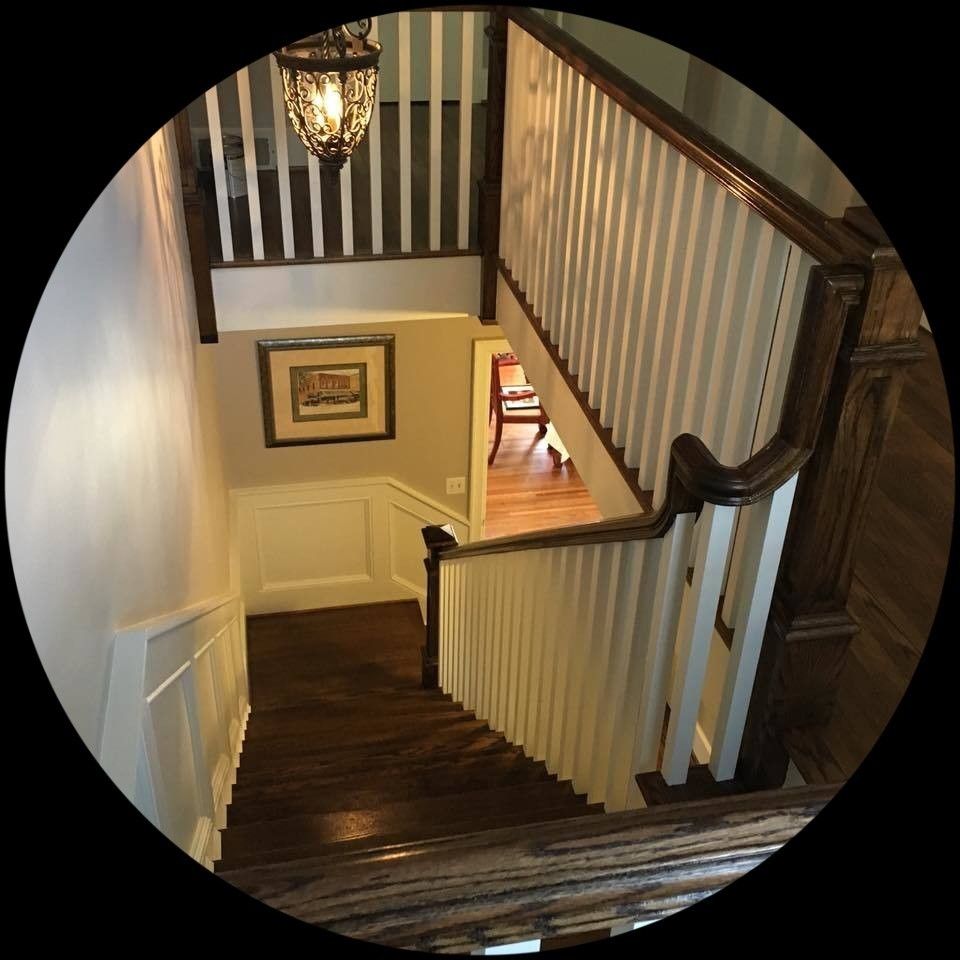 Let Chris' Painting & Remodeling make your stairway beautiful again by updating the color of your railing and spindles. Using our professional painting processes we can paint your banister and spindles any color, dark or light. Although this can be a DIY project, it's best left to a professional painter to achieve that factor finish that our customers desire.